Student job: Java Software Engineer (f/m/d) 20h/week
CATS Automation Platform Team
Vienna
FREQUENTIS AG
From now on
Part time
Sorry! This position is already filled. You can find our open vacancies here
Job Introduction
Frequentis Group with headquarters in Vienna is an international supplier of communication and information systems for control centres with safety-critical tasks. Worldwide, 500 customers with 30,000 workstations already trust our know-how and proven experience.
With the
test and automation platform CATS
developed by us, Frequentis ensures the very high requirements in the safety-critical market. In this way, we make a significant contribution to the quality and reliability of Frequentis systems.
About the team: We are a dynamic agile development team that uses Java as well as other current technologies such as Docker, Spring or Angular.
About the vacancy: We offer a flexible 20-hour per week job (freelancer) to support the CATS development team, and thus an excellent opportunity to deepen your Java programming and technology skills. Due to the flexibility as well as home office possibilities offered, the job can be very well combined with your studies. We are looking forward to your application!
Key Tasks
You develop existing and new features and components of the platform
You integrate and use state-of-the-art tools and technologies
You support the development of new concepts and also implement them
You contribute to a dynamic SCRUM team
Key Qualifications
Currently in a technical education (Uni/FH) in the field of software/IT, ideally end of first stage of studies
Good knowledge of the Java programming language and its use in distributed systems
Experience with GIT, Maven, Spring, Angular, Docker, Linux, SCRUM, test automation advantageous
High degree of independence and openness as well as good English skills
Interest in working in the safety-critical area and high quality awareness
Our Values
Around 1,850 employees of Frequentis are committed to creating a safer world with their innovative strength and technology orientation. At the headquarters in Vienna, people from over 35 nations have agreed on a working environment characterized by fairness and trust, mutual respect and appreciation. As an international company, we value this diversity and recruit regardless of age, gender, origin, ethnicity, sexual orientation or religion. We value fair and good working conditions and offer all our employees equal development opportunities.
Frequentis Benefits
| | | | | | | |
| --- | --- | --- | --- | --- | --- | --- |
| | | | | | | |
| TRUSTED | OFFICE | HOME | MODERN | MENTORING | TRAININGS | FITNESS |
| WORKING HOURS | RESTAURANT | OFFICE | IT-EQUIPMENT | PROGRAM | | & CO |
We offer a freelance contract with an hourly rate of approximately 14 Euro/hour (20 hours per week) - depending on work experience and qualifications.
Frequentis Benefits
| | | | | | | |
| --- | --- | --- | --- | --- | --- | --- |
| | | | | | | |
| TRUSTED | OFFICE | HOME | MODERN | MENTORING | TRAININGS | FITNESS |
| WORKING HOURS | RESTAURANT | OFFICE | IT-EQUIPMENT | PROGRAM | | & CO |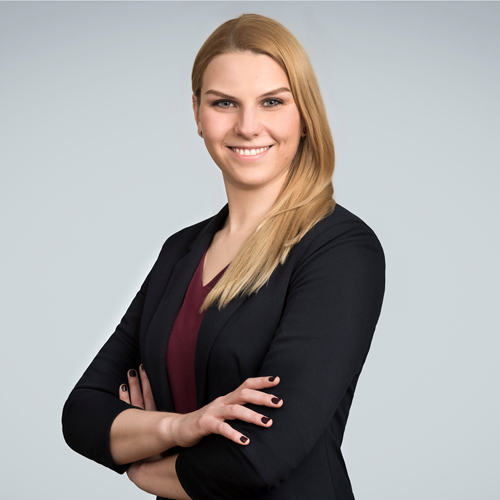 Magdalena Feit
Human Resources | +431811501185 | Social media contact
"With individual examples in your motivation letter and first interview, your application stands out and shows, what makes you unique."
Become part of Frequentis and apply now - our CV parsing will make your application easier and faster!
At Frequentis we don't just create innovations,we create a kind of wonderto make the world a safer place.