Key Account Manager - Air Traffic Management (all genders)
Frequentis Singapore
Singapore
FREQUENTIS Singapore Pte Ltd.
From now on
Full time
Job Introduction
Frequentis Group with headquarters in Vienna is an international supplier of communication and information systems for control centres with safety-critical tasks. Worldwide, more than 500 customers in some 150 countries with more than 45,000 workstations already trust our know-how and proven experience.
Building upon the success and strong foundation established in the past 7 decades, Frequentis is at an exciting stage of growth in the Asia Pacific region. They are keen to bring on board an experienced and commercially savvy Key Account Manager to be part of this growth story for the region.
The main objective of the Key Account Manager is to manage and coordinate the group of business stakeholders of various domains in order to achieve designated business targets through the implementation of appropriate and unique strategies for key accounts.
Further information about
working @ Frequentis Singapore
you can find
here
.
Key Tasks
Knowing and understanding customer processes for budget allocation and procurement.
Maintaining and improving strong, long-lasting customer relationships through serving as the lead person overlooking all customer matters.
Building and updating of the Key Account Plan, leading the account planning cycle, and ensuring that the clients' needs and expectations are met by the business.
Representing the entire range of Frequentis' solutions and services portfolio and generates an updated, multi-year sales funnel including cross and upselling opportunities.
Achieving the business quota and its assigned key objectives/metrics with the respective key accounts (order intake, operating performance, contribution margin, customer satisfaction index) within a matrix organization.
Communicating progress of monthly/quarterly initiatives to internal and external stakeholders and prepare reports on account status.
Overseeing the program management to safeguard the timely and successful delivery of our solutions and services according to customer needs and objectives and assisting with challenging client requests or issues.
Supervising of the sales and pricing strategy, the offer generation and capture management process.
Strategizing business development with the key accounts, i.e., identifying potential and advancing innovations, analysing the competition, developing key accounts USPs and identify areas of improvements to optimize cost and efforts along the value chain (innovation management).
Represent the customers' interests to Frequentis departments and vice versa, with focus on sustainable value-add on all customer levels and orchestration of the involved business stakeholders.
Key Qualifications
In order for the candidate to be successful in this role, he or she should possess the following qualifications:
Good understanding of client relationship management and sales processes, with work experience as an Account Manager, Sales Manager, or similar role.
Good understanding of Air Traffic Management, Civil Aviation Authority of Singapore (CAAS), related government agencies and stakeholders in the ATM ecosystem.
Strong commercial acumen and customer-centricity with an ability to work cross-culturally and cross-functionally within a global organization.
Sound knowledge of business administration and experience in customer service management.
Solid experience with CRM software and MS Office (particularly MS Excel).
Familiar with the customers' business domains, solutions, and service portfolios.
Proven ability to communicate, present and influence key stakeholders at all levels of an organization, including executive and C-levels.
Leadership skills required to navigate a matrix organisation.
Intercultural competence and ability to work in a (virtual) team.
Goal orientation, coupled with ability to think strategically.
Excellent active listening and negotiation abilities.
Our Values
Around 2,100 employees are committed to creating a safer world with their innovative strength and technology orientation. Our culture is based on a working environment characterized by fairness and trust, mutual respect and appreciation. As an international company, we value this diversity and recruit regardless of age, gender, origin, ethnicity, sexual orientation or religion. We value fair and good working conditions, an optimum work-life-balance and offer all our employees equal development opportunities. In doing so, we focus on long-term working relationships in order to keep the valuable know-how of our employees stable.
Benefits
We offer you a long-term career in an internationally operating Austrian company and an interesting growing market environment.
| | | | | | | | |
| --- | --- | --- | --- | --- | --- | --- | --- |
| | | | | | | | |
| TRUSTED | | HOME | MODERN | | MENTORING | TRAININGS | |
| WORKING HOURS | | OFFICE | IT-EQUIPMENT | | PROGRAM | | |
Your individual salary is based on your professional experience and qualifications and is part of our attractive total package.
Benefits
We offer you a long-term career in an internationally operating Austrian company and an interesting growing market environment.
| | | | | | | | |
| --- | --- | --- | --- | --- | --- | --- | --- |
| | | | | | | | |
| TRUSTED | | HOME | MODERN | | MENTORING | TRAININGS | |
| WORKING HOURS | | OFFICE | IT-EQUIPMENT | | PROGRAM | | |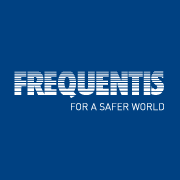 Frequentis Recruiting
Human Resources | www.frequentis.com | Social media contact
For more information go to www.frequentis.com/career
At Frequentis we don't just create innovations,we create a kind of wonderto make the world a safer place.