Logistics / Parts Obsolescence Management Analyst
Programs & Operations
Maryland, Columbia
FREQUENTIS USA, Inc.
Job Introduction
Frequentis USA designs and manufactures Air Traffic Control, Conferencing Control, and Command and Control Voice & Data Switching System products for Federal Aviation Administration, NASA, U.S. Department of Defense, and International Military and Civil customers. The Frequentis group with headquarters is based in Vienna, Austria.
Key Tasks
• Responds to program requirements for technical life cycle requirements and services
• Participates in the Configuration Control Board (CCB) meetings and provides program teams support in developing change management implementation plans
• Ensures all logistics engineering initiatives and processes conform to company policies and objectives
• Reviews field return Line Replaceable Unit (LRU) failure data and performs Life-Cycle analysis to determine supportability strategies including necessary depot stock quantities based on repair turn-around time requirements
• Reviews vendor LRU / component availability and makes procurement recommendations to address lead time and obsolescence risks including Life-Time-Buy procurements
• Prepares internal and deliverable documentation describing logistic requirements and solutions
• Ensures conformance to customer specifications and company requirements
• Leads employees and third-party teams engaged in technical logistic support, including the implementation of product initiatives
• Creates strategies for, and solves complex logistics issues in coordination with the program team
• Provides required reports to management showing customer, type of equipment involved, status, and problem resolution of complex logistics issues
• Provides equipment Life Cycle Logistics subject matter expertise
• Develops and/or evaluates equipment Life Cycle Logistics documents
• Participates in Supply Support Management, Maintenance Planning & Management
• Assists in Support Equipment Management • Develops and/or evaluates various equipment Life Cycle Logistics documents
• Assists in Technical Refresh activities
Key Qualifications
• BS in Electrical Engineering/Computer Science disciplines (preferred, not required)
• 3+ years of related experience or equivalent telecommunications hardware and software logistics experience. Experience with mission-critical environments preferred.
• Previous experience leading technical logistics activities of complex systems
• Must have significant MS Tools experience especially Excel
• Must have experience with manufacturing and inventory control tools and Enterprise Resource Planning (ERP) software such as SAP, Deltek, etc.)
• Must have familiarity with general business practices (e.g., the relationship between suppliers, distributors and customers).
• Must be able to perform analysis to determine best methodologies and solutions for long life cycle support of systems and products
• Must have experience with Reliability concepts and calculations (i.e., MTBF, MTBCF, and MTTR)
• Ability to interact and communicate effectively with a wide variety of technical and non-technical management and staff as well as customer management and staff.
• Able to problem solve & make decisions in line with organizational philosophies and practices
• Professional, written and verbal communication skills
Our Values
Our working environment is characterized by fairness and trust, mutual respect and appreciation. As an international company, we value this diversity and recruit regardless of age, gender, origin, ethnicity, sexual orientation or religion. We value fair and good working conditions and offer all our employees equal development opportunities.
Frequentis Benefits
TRUST-BASED
GENEROUS BENEFIT
HOME
MODERN
MENTORING
TRAININGS

WORKING HOURS
PACKAGE
OFFICE
IT-EQUIPMENT
PROGRAM
Your individual salary is based on your professional experience and qualifications and is part of our attractive total package.
Frequentis Benefits
TRUST-BASED
GENEROUS BENEFIT
HOME
MODERN
MENTORING
TRAININGS

WORKING HOURS
PACKAGE
OFFICE
IT-EQUIPMENT
PROGRAM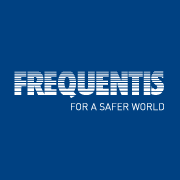 Paul Venditti
Human Resources | career.usa@frequentis.com | Social media contact
________________________________________________________________________
At Frequentis we don't just create innovations,we create a kind of wonderto make the world a safer place.