Bid Manager in Singapore (all genders)
Frequentis Singapore
Singapore
FREQUENTIS Singapore Pte Ltd.
From now on
Full time
Job Introduction
The Frequentis Group with headquarters in Vienna is the leading international supplier of communication and information systems for control centres with safety-critical tasks like Air Traffic Management and Public Safety & Transport. Worldwide, more than 500 customers in about 150 countries with more than 35,000 control centre working positions already trust our know-how and proven experience.
Our Frequentis Singapore office is seeking to recruit a Bid Manager, also known internally as an Offer Manager.
This role will work closely with Frequentis' global Competence Centre Offer Management team, which prepares more than 500 offers per year. Integrated into the Global Sales division, the Bid Manager assumes a cross-divisional function in the sales process. Being part of a global team, this Singapore based Bid Manager position will ensure optimal bid quality to win international tenders and to guarantee the success of our corporation. Working closely with the Managing Director of our Singapore office and embedded in the international team of sales and technical experts, this role will actively participate in shaping Frequentis' future activities in Asia.
Key Tasks
The key responsibilities of this position include, but are not limited to:
Working closely with the Regional Sales Director to organise, plan and control sales and business development activities of the Frequentis Group in Asia
Leading offer / bid / proposal projects for Asian customers and prospects
Assembling and managing bid teams across the Frequentis Group with the support of Central Offer Management at Frequentis Headquarters
Analysing tenders together with the sales technical team and contributing to the bid strategy
Providing significant input to proposal pricing strategy and overall calculation, as well as risk management and reporting
Acting as a point of contact and supporting negotiations with customers (or prime contractor), suppliers and partner companies during the preparation and throughout the sales cycle in close collaboration with the regional and international sales experts
Preparing and holding offer presentations
Preparation and development of offer strategies, business cases, competitor analyses in cooperation with the sales department
Administrative tasks such as generating compliance matrices, printing and mailing offers, administrative errands, etc.
Key Qualifications
As the successful applicant, you will have the competency to:
Manage and conduct negotiations with the customer in accordance with Sales
Take bid/no bid decisions in cooperation with the Strategic Business Units (SBU) and Sales
As primary point of contact for a SBU, contribute the necessary domain and offer know-how
Know and understand the entire tender documentation including the offer
Know the working strategy
Define the sales costs in accordance with Sales
Manage the offer team as well as the time scheduling and resource planning during the entire offer phase
Bid (offer) management for guide price offers, standard offers, complex offers, top projects, integration projects and turn-key offers
Familiarity with all aspects of an offer such as bid bonds, relevant taxes, etc.
You will have the following skills and experience to successfully fulfill the responsibilities of this position:
Completed higher technical or commercial education
Relevant experience in sales operations, commercial management, or offer/bid management, preferably in the high-tech/IT project business
Sound project management know-how and excellent MS-Excel skills
A willingness to acquire comprehensive know-how in safety-critical industries like civil and military air traffic management and public safety
Excellent English language skills (written and spoken), Chinese is an advantage
Our Values
With about 2,200 employees from 55 nations, Frequentis is committed to creating a safer world with our innovative strength and technology orientation. Our culture is based on a working environment characterized by fairness and trust, mutual respect, and appreciation. As an international company, we value this diversity and recruit regardless of age, gender, origin, ethnicity, sexual orientation, or religion. We value fair and good working conditions, an optimum work-life-balance and offer all our employees equal development opportunities. In doing so, we focus on long-term working relationships to keep the valuable know-how of our employees stable
Benefits
We offer you a long-term career in an internationally operating Austrian company and an interesting growing market environment.
| | | | | | | |
| --- | --- | --- | --- | --- | --- | --- |
| | | | | | | |
| TRUST-BASED | | HOME | MODERN | MENTORING | TRAININGS | |
| WORKING HOURS | | OFFICE / REMOTE WORK | IT-EQUIPMENT | PROGRAM | | |
Your individual salary is based on your professional experience and qualifications and is part of our attractive total package.
Benefits
We offer you a long-term career in an internationally operating Austrian company and an interesting growing market environment.
| | | | | | | |
| --- | --- | --- | --- | --- | --- | --- |
| | | | | | | |
| TRUST-BASED | | HOME | MODERN | MENTORING | TRAININGS | |
| WORKING HOURS | | OFFICE / REMOTE WORK | IT-EQUIPMENT | PROGRAM | | |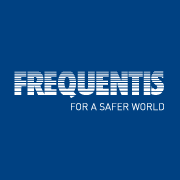 Frequentis Recruiting
Human Resources | www.frequentis.com | Social media contact
For more information go to www.frequentis.com/career
Further details:
To attain a copy of the position description please contact recruitment@bespokeservices.com.au
Applications will be reviewed regularly so we encourage you not to delay your application. 
The preferred applicant will be required to complete employment verification checks before progressing to any offer of employment. 
By submitting your résumé for this position, you understand and agree that Frequentis may, for the purpose of considering you for the available position and your ability to perform the inherent requirements of the available position, share your résumé, and relevant related personal information or documentation you provide, with its subsidiaries and affiliated companies.
At Frequentis we don't just create innovations,we create a kind of wonderto make the world a safer place.