Regional Sales Manager for Asia (all genders)
Frequentis Singapore
Singapore
FREQUENTIS Singapore Pte Ltd.
From now on
Full time
Job Introduction
Frequentis Group with headquarters in Vienna is the leading international supplier of communication and information systems for control centres with safety-critical tasks like Air Traffic Management. Worldwide, more than 500 customers in about 150 countries with more than 35,000 control centre working positions already trust our know-how and proven experience.
Our team in Singapore is expanding and is searching for a Regional Sales Manager (f/m/d) with a well-established network in the Aviation industry and experience with Air Traffic Management (ATM) Accounts in Asia. In this role you are the prime interface to our end-customers in Civil Air Navigation Service in the ASEAN region as well as the key partner to the many stakeholders in this fast-growing sector of air space management. Embedded in the regional team of sales and technical experts and take an active lead in shaping the future of Frequentis Air Traffic Management in Asia.
Further information about working @ Frequentis Singapore you can find here.
Key Tasks
Developing sales projects and ensuring order intake by selling our Air Traffic Management solutions to civil aviation customers and partners in the respective territory in Asia
Understanding the customers' needs and ensuring the development of the customer solution in close cooperation with your colleagues (solution consultants, domain sales experts) and other competence centres inside the Frequentis group
Representing the full Frequentis Air Traffic Management portfolio from voice communication to tower automation and aeronautical data management
Establishing and proactively managing relationships with decision makers and influencers throughout the industry, including all relevant government agencies, industry bodies, primes, and subcontractors
Understanding Asian customers' commercial, operational, and technological challenges and opportunities by maintaining close client relationship
Designing and implementing strategic sales plans per country (direct/indirect go-to-market models), maximizing coverage and representation with customers throughout the region
Balancing between long-term business development activities and negotiating short-term deal closing, executing full responsibility for sales success in the respective territory
Collaborating closely with the local sales, services, and commercial team to place winning offers and enable cross-selling and information sharing (CRM, reporting) for the future growth of Frequentis in Asia
Key Qualifications
At least 7 years of experience as Sales Manager in a comparable role
Completed commercial or technical education in IT/telecommunications or similar
Working experience in the areas of Air Traffic Management, Airports, Surveillance, or similar safety-critical sectors of the aviation industry
Sales experience in Asian countries and a reliable network of contacts throughout the region and industry
Entrepreneurial way of thinking to push for growth and relationship management on all levels from after-sales engineering support to top government contacts
Excellent English language skills (written and spoken), another Asian language is an advantage
Willingness to travel in the region and worldwide (>50%)
Our Values
Around 2,100 employees from 55 nations of Frequentis are committed to creating a safer world with their innovative strength and technology orientation. Our culture is based on a working environment characterized by fairness and trust, mutual respect and appreciation. As an international company, we value this diversity and recruit regardless of age, gender, origin, ethnicity, sexual orientation or religion. We value fair and good working conditions, an optimum work-life-balance and offer all our employees equal development opportunities. In doing so, we focus on long-term working relationships to keep the valuable know-how of our employees stable.
Benefits
We offer you a long-term career in an internationally operating Austrian company and an interesting growing market environment.
| | | | | | | |
| --- | --- | --- | --- | --- | --- | --- |
| | | | | | | |
| TRUST-BASED | | HOME | MODERN | MENTORING | TRAININGS | |
| WORKING HOURS | | OFFICE | IT-EQUIPMENT | PROGRAM | | |
Your individual salary is based on your professional experience and qualifications and is part of our attractive total package.
Benefits
We offer you a long-term career in an internationally operating Austrian company and an interesting growing market environment.
| | | | | | | |
| --- | --- | --- | --- | --- | --- | --- |
| | | | | | | |
| TRUST-BASED | | HOME | MODERN | MENTORING | TRAININGS | |
| WORKING HOURS | | OFFICE | IT-EQUIPMENT | PROGRAM | | |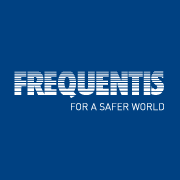 Frequentis Recruiting
Human Resources | www.frequentis.com | Social media contact
For more information go to www.frequentis.com/career
Become part of Frequentis and apply now - our CV parsing will make your application easier and faster!
At Frequentis we don't just create innovations,we create a kind of wonderto make the world a safer place.