Systems Field Engineer
Engineering
Maryland, Columbia
FREQUENTIS USA, Inc.
Job Introduction
Frequentis USA designs and manufactures Air Traffic Control, Conferencing Control, and Command and Control Voice & Data Switching System products for Federal Aviation Administration, NASA, U.S. Department of Defense, and International Military and Civil customers. The Frequentis group with headquarters is based in Vienna, Austria.
Key Tasks
• Installation, integration, and support of all server and desktop-based technologies and applications
• Installation, repairing and upgrading networks on site • Installs new applications, tools, and software upgrades into product on site
• Analyze and identify onsite database issues • Document networking and telecommunication issues and evaluations
• Provides on-call support and on-site maintenance activities
• Analyzes information to determine, recommend, and plan layout for computers and peripheral equipment, or modifications to existing equipment and systems that provide capability for proposed project or work load, efficient operation, and effective use of allotted space
• Performs site surveys and site acceptance tests
• Coordinates with customers and performs troubleshooting to resolve application issues and maintains relationships with networking vendors
• Provide training to new staff members
• Assist in test procedure creation, participate in factory acceptance tests
• Coordinates with project managers to obtain information on capabilities required for projects and projected work
• Monitors system performance and implements security measures • Other duties as assigned
Key Qualifications
• BS in Information Technology, Information Systems, Computer Engineering, Electrical Engineering or equivalent experience with IT and telecommunications software and hardware
• 3-5 years' experience installing, integrating, deploying, and supporting complex, integrated hardware and software network and communication systems
• Proficient with the command line use of the Linux operating system
• Experience with configuring network parameters for switches, routers, and servers
• Highly organized with strong written and verbal communication skill
• Excellent problem solving, analytical, and technical troubleshooting skills
• Experience supporting highly available, mission critical systems
• Experience supporting telecommunications/telephony systems and related technologies (VoIP, T1, ISDN, POTS, TDM)
• Experience in routing and networking technologies (Cisco certifications a plus) • Experience working with telecommunications test sets (e.g., Transmission Test Set, T1 Analyzer, Channel Measuring Set)
• Experience with network analysis tools (e.g., Wireshark, Ethereal, Netropy)
Our Values
Our working environment is characterized by fairness and trust, mutual respect and appreciation. As an international company, we value this diversity and recruit regardless of age, gender, origin, ethnicity, sexual orientation or religion. We value fair and good working conditions and offer all our employees equal development opportunities.
Frequentis Benefits
TRUST-BASED
GENEROUS BENEFIT
HOME
MODERN
MENTORING
TRAININGS

WORKING HOURS
PACKAGE
OFFICE
IT-EQUIPMENT
PROGRAM
Your individual salary is based on your professional experience and qualifications and is part of our attractive total package.
Frequentis Benefits
TRUST-BASED
GENEROUS BENEFIT
HOME
MODERN
MENTORING
TRAININGS

WORKING HOURS
PACKAGE
OFFICE
IT-EQUIPMENT
PROGRAM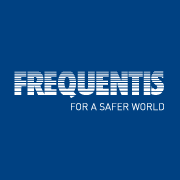 Paul Venditti
Human Resources | career.usa@frequentis.com | Social media contact
________________________________________________________________________
At Frequentis we don't just create innovations,we create a kind of wonderto make the world a safer place.