Systems Security Engineer
FUSA
Maryland, Columbia
FREQUENTIS USA, Inc.
From now on
Full time
Job Introduction
Frequentis USA designs and manufactures Air Traffic Control, Conferencing Control, and Command and Control Voice & Data Switching System products for the Federal Aviation Administration, NASA, U.S. Department of Defense, and International Military and Civil customers.
Key Tasks
Major Functional Areas and Description of Duties:
Generates system security requirements definitions and analysis and establishes system security design

Designs, develops, and implements IA and security configurations for networking, computing, and communications equipment

Assist system architects and systems engineers in the classification and implementation of appropriate information security functionality to ensure solutions meet customer requirements

Completes IA and RMF process documentation for customer projects

Identifies and mitigates system security threats/risk throughout the program life cycle

Contributes to the security planning, assessment, risk analysis, risk management, certification and awareness activities for assigned programs

Interfaces with customer IA personnel as the main POC for IA and RMF topics

Completes system and software STIG analysis using DoD approved tools

Implements system security management tools (Active Directory Certificate Services, SSL, IPSec/VPN, IDM)

Configures production monitoring applications (Zabbix, Zenoss, Nagios, New Relic)

Other duties as assigned
Key Qualifications
Qualifications:
BS in Information Technology, Information Systems, Computer Engineering or equivalent experience with IT systems security and engineering
· CISSP Certification
· Deep understanding of network technology and systems security engineering practices
· Experience in identifying, researching, characterizing, and documenting security weaknesses related to operating systems, software applications, firmware, network hardware components, as well as network architecture design and documented policies and procedures
· Knowledge of, and practical experience with the NIST Special Publications 800 Series, CNSSI 1253, and DoD 8500
· Experience with network technologies and the ability to demonstrate knowledge of network protocols, communications systems and architectures including network analysis tools such as Wireshark
· Proficient in at least one scripting language (Bash, Ruby, Perl, Python)
· Proficient in RHEL operating system and experience with Windows Server operating system
· Should have significant hands on experience implementing security and/or network components, i.e. routers, firewalls, IPS, IDS, etc
Our Values
Around 1.850 employees of Frequentis are committed to creating a safer world with their innovative strength and technology orientation. At the headquarters in Vienna, people from over 34 nations have agreed on a working environment characterized by fairness and trust, mutual respect and appreciation. As an international company, we value this diversity and recruit regardless of age, gender, origin, ethnicity, sexual orientation or religion. We value fair and good working conditions and offer all our employees equal development opportunities.
Frequentis Benefits
| | | | | | | |
| --- | --- | --- | --- | --- | --- | --- |
| | | | | | | |
| TRUST-BASED | OFFICE | HOME | MODERN | MENTORING | TRAININGS | FITNESS |
| WORKING HOURS | RESTAURANT | OFFICE | IT-EQUIPMENT | PROGRAM | | & CO |
Your individual salary is based on your professional experience and qualifications and is part of our attractive total package.
Frequentis Benefits
| | | | | | | |
| --- | --- | --- | --- | --- | --- | --- |
| | | | | | | |
| TRUST-BASED | OFFICE | HOME | MODERN | MENTORING | TRAININGS | FITNESS |
| WORKING HOURS | RESTAURANT | OFFICE | IT-EQUIPMENT | PROGRAM | | & CO |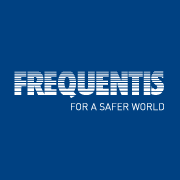 Paul Venditti
Human Resources | career.usa@frequentis.com | Social media contact
________________________________________________________________________
Become part of Frequentis and apply now - our CV parsing will make your application easier and faster!
At Frequentis we don't just create innovations,we create a kind of wonderto make the world a safer place.